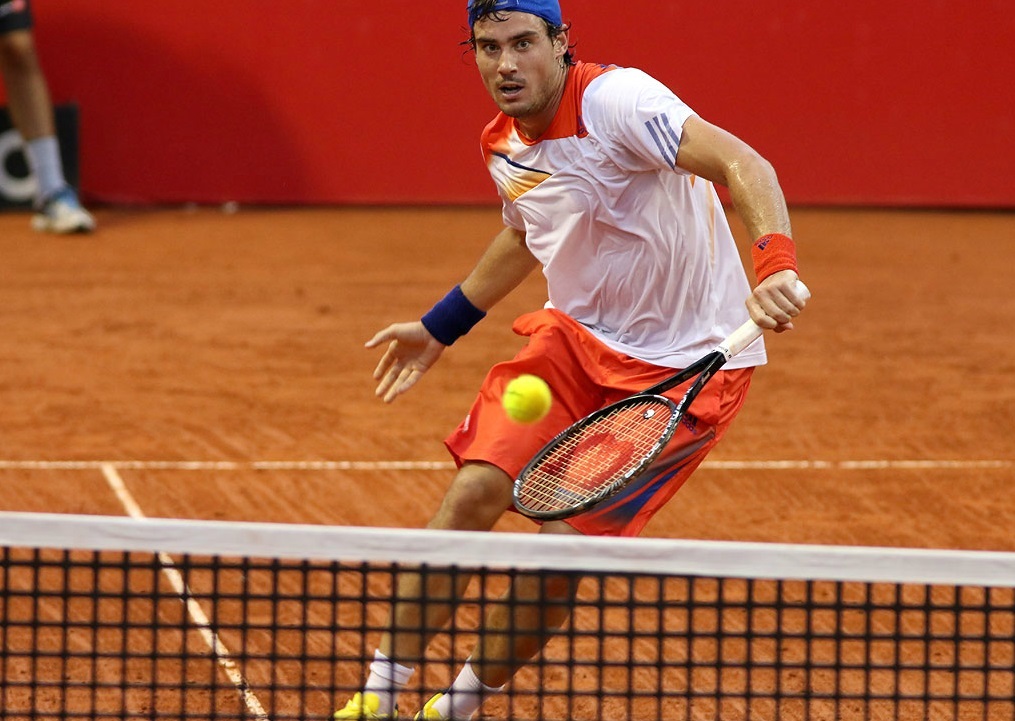 More than a trouble gave Guido Pella to Spaniard Tommy Robredo in Copa Claro's second round.
The 23 years old player did a great job, but he lost against Robredo (17º), who overcome from a slow start and took the victory 4-6, 6-1, 6-4 after one hour and 34 minutes.
Pella showed agressive in first set. In third game, the lefty player capitalized two double faults from his opponent and achieve his first break. Then he won the 84% of points with his first service to stamp a 6-4.
However, in second set, the Bahía Blanca borned losted sensivity, increase his unforced mistakes and Robredo, with a couple of breaks, tied the match.
Pella keep fighting in third set and rallied three break points between third and fifth game. Though, two consecutives winners of forehand by Robredo gave another break to spaniard, who took the ticket to quarterfinals.
Now Guido will not play in Rio de Janeiro. He will comeback in San Pablo (Brazil).